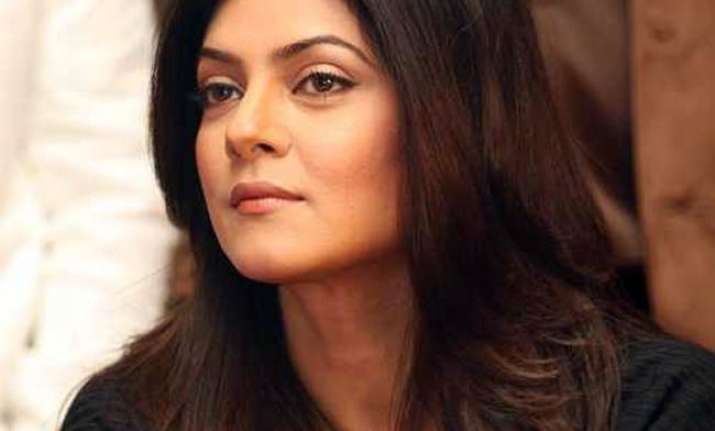 Cricketer Hardik Pandya was the only shining star of ICC Champions Trophy 2017 finals. Though, India was defeated by Pakistan but the cricketer won many hearts. In fact, actress Sushmita Sen was impressed by his performance and also praised him on social media. Along with Sushmita some other B-town actresses Taapsee Pannu, Gauahar Khan and Huma Qureshi also applauded the player.
Very well played Pandya!!!! 👏👏👏❤️🇮🇳I so wanted to see him score a century...would've been richly deserved!!!! 👍👏🇮🇳

— sushmita sen (@thesushmitasen) June 18, 2017
Now that's how we play the game when all chips look down!!!!!😄💪🇮🇳🇮🇳❤️how sexy to see 6-6-6 😉❤️💃🏻I love u Pandya!! 👍🇮🇳

— sushmita sen (@thesushmitasen) June 18, 2017
Right from the beginning of the match, India was dominated by the Pakistani players. Hardik smashed 6 massive sixes and 4 boundaries giving hope to people but even he got out in the most unfortunate way and India lost the match leaving many teary eyed.
The better team won today.. but my heart will always #BleedBlue next time team India.. @hardikpandya7 u fought so well!!

— Huma Qureshi (@humasqureshi) June 18, 2017
@hardikpandya7 I'm a fan!!!!! ✌️✨🙌

— Gauahar Khan (@GAUAHAR_KHAN) June 18, 2017
Pakistan gave the target of 338 runs to India but men in blue collapsed at 158. This was indeed sad for all cricket enthusiasts. Captain Virat Kohli stated that it was disappointing for them to lose but he was proud of his team.
@hardikpandya7 👏🏼👏🏼 u had the real grit to step in at that time n build our hopes 👏🏼👏🏼👏🏼 #IndVsPak https://t.co/cKMcoib5Mp

— taapsee pannu (@taapsee) June 18, 2017