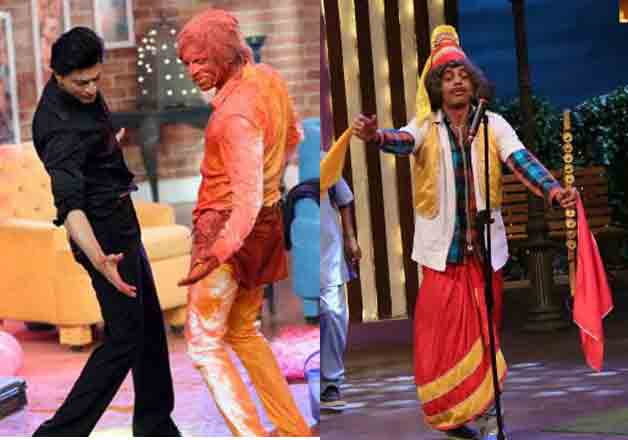 Ace comedian Sunil Grover, who boycotted The Kapil Sharma Show after his in-flight spat with comedian Kapil Sharma, is badly being missed on the show. Sunil is quite clear that he won't be returning to the show and all fans can do is just remember Dr Mashoor Gulati's funny antics on The Kapil Sharma Show.
Here are some Instagram posts by Sunil, that showed the beautiful moments he spent on TKSS.
Audiences never thought that they will ever say good bye to Dr Mashoor Gulati but things became ugly when Kapil allegedly hurled abuses at Sunil. Though, Kapil apologised to his co-star but the damage was too severe to be repaired.
The absence of most loved characters from the show has started the downfall of TKSS era. The TRP of the popular show is falling and reports also suggest that the channel has given warning to Kapil to bring the show back on track with in a month. Raju Srivastav is the new entry of TKSS but we all know that nobody can take Mashoor Gulati's place.
Also read: Déjà vu : Sunil Grover and Kapil in different shows – will they fail again?
Meanwhile, it is being heard that Sunil will appear on another show. Both comedians together made TKSS successful and they undoubtedly make a great team. But, will audience ever get to see Kapil and Sunil together?