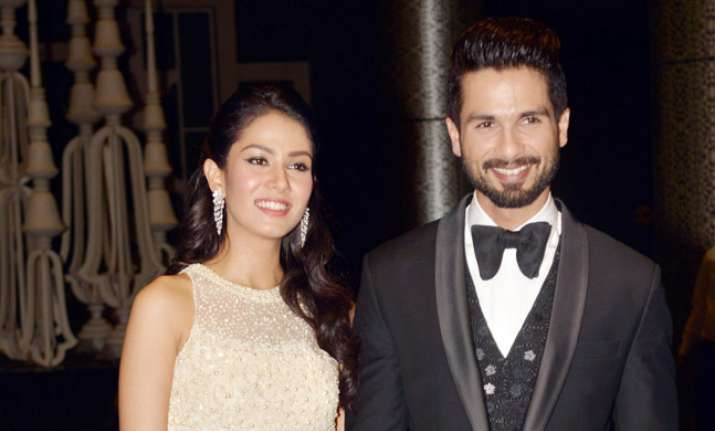 Actor Shahid's Kapoor's wife Mira Rajput Kapoor was all over the news recently when she spoke about arranged marriage and, said that he was proud being a housewife.
Mira attended an event on International Women's Day (8th March) where she spoke like never before and, left everyone surprised with her bold and upbeat opinions.
When the lovely 22-year-old mother of Misha spoke her heart out, members of the social media couldn't keep calm at all. 
Several people targeted Mira and said her to stop judging other women who work and, also handle their babies and families well.
On the other hand, some of them stood firmly by Mira's side and said that the lady has every right to speak on whatever she wants and, applauded her for her unapologetic attitude.
This is how Twitteratis reacted to Mira's recent candid interview.
Dear #MiraRajput some do not have the luxury or privilege like you do and their kids turn out just fine. Don't judge their motherhood pls

— Monica 🏹🎯🥇 🏆 (@jasuja) March 10, 2017
Totally agree with #MiraRajput. Feminism is also about choice and one must respect that.

— Alice In Blunderland (@Benaam23) March 10, 2017
Like #MiraKapoor for being unapologetic about the choices she has made! That is true empowerment & freedom! @shahidkapoor

— Dr_Rao_N10 (@rao_n10) March 9, 2017
Why does everybody targeting #MiraKapoor !! Its her own perspective..moreover!!! She has a right to say wat she wants..u ppl misunderstd her

— thAMarai selvi (@thamarai2311) March 10, 2017
#MiraRajput .evry1 forgot wat she spoke abt accomplishment. wat she said bout babies was HER personal point of view. like it or leave it.

— Falguni88 (@FalguniKataria) March 11, 2017
I am a working mom and I did not raise a puppy #mirarajput @SheThePeopleTV @beyondiversity #BeBoldForChange pic.twitter.com/IGT3YWYfc9

— Coach Shilpi (@buzshilpi) March 11, 2017
#MiraRajput has just spoke against mothers who handover babies to their maids, who can afford to quit job, but they don't! They choose pride

— ~Shanatic Kavii~ (@shanatic_kavii) March 11, 2017
Her life is being commented on ever since she got married, can't people just leave her alone? #mirarajput

— Vishakha Joshi (@VishakhaJ18) March 10, 2017
#MiraRajput should be applauded for her honest comments on being a homemaker. New age aggressive feminism is picking up only on puppy though

— Archana K B (@archonline) March 10, 2017