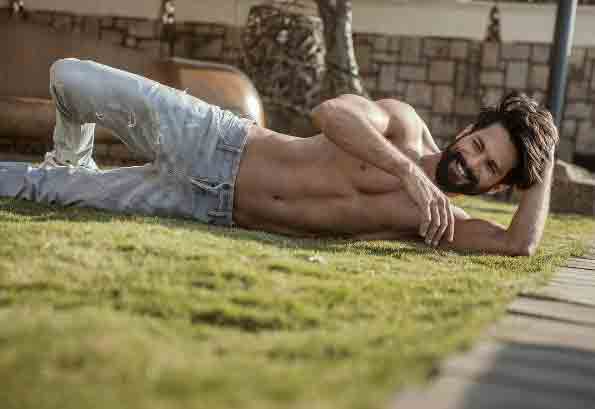 Rangoon star Shahid Kapoor, who will be next seen in Sanjay Leela Bhansali's historical drama film Padmavati is reportedly back on the set for shooting.
Bhansali's Padmavati has been in regular controversies following which the shooting was even halted for quite some time. But the actor is now back to shoot his part in the film. 
Shahid, who will be portraying as Deepika Padukone's husband in Bhansali's much awaited film 'Padmavati' even expressed his views on the recent mishap on the sets of the film in Kolhapur.
The actor said that it is unfortunate that the set of his upcoming film 'Padmavati' was vandalised in Kolhapur district. 
The set of Sanjay Leela Bhansali's film, which also stars Ranveer Singh and Deepika Padukone, was vandalised by unidentified persons at Mhasai Pathar in Kolhapur. 
Around 20 unidentified people torched the costumes and the animal feed kept there for the horses featuring in the period drama, the police said.