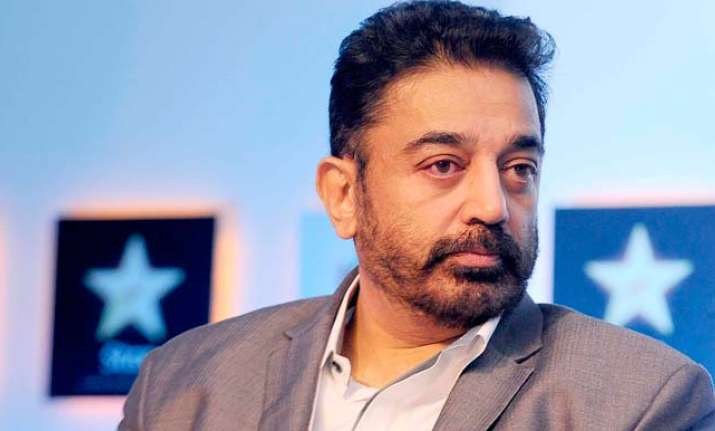 The veteran actor Kamal Haasan praised actor Sathyaraj for expressing his regret over the his Cauvery crisis remarks. He also went on calling him a great human being. 
"Congrats Mr Sathyaraj for maintaining rationality in a troubled environment," he tweeted.
The actor-director also stated from his directorial venture 'Virumaandi' to explain how Sathyaraj is a great human being. 
Baahubali 2 to hit screens in Karnataka as the activists have withdrawn their stir. 
In the movie, the protagonist's wife states that a man who seeks forgiveness is a great human being. 
Sathyaraj, who plays the role of Kattappa in SS Rajamouli's Baahubali expressed his regret on his remarks about the Cauvery dispute on Friday. He also appealed for the hassle-free release of the Baahubali sequal in Karnataka next week. 
This statement came after the Pro-Kannada outfits asked him for an apology. They also threatened the actor to hold the release of the film in the state. 
They were offended by some of his remarks about the Cauvery water sharing dispute between states Tamil Nadu and Karnataka. 
Sathyaraj has said that he had made the remarks nine years ago during the protest organised by the Tamil cinema industry against the attack on Tamils in Karnataka over Cauvery dispute. 
Meanwhile, state BJP leader H Raja lashed out at Satyaraj and Kamal Haasan, saying they were "bothered only about money."
"Whether it is Kamal or Sathyaraj they are bothered only about money. Their love for Tamil and their Tamil sentiment is only skin deep," he tweeted.

He described Sathyaraj's act as a "self-respectless act done for money."