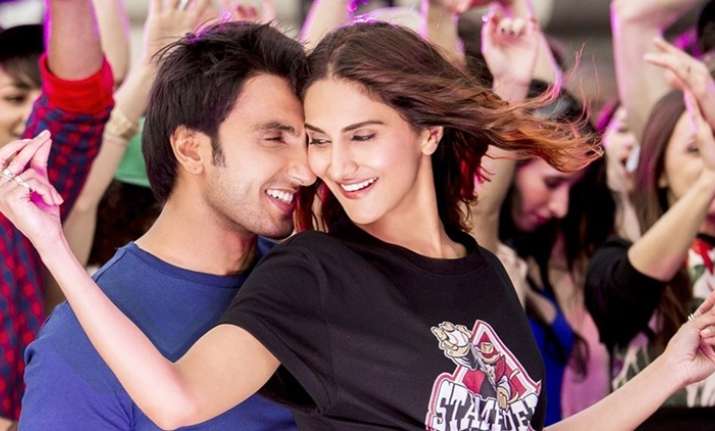 Nashi Si chadh gayi song from Ranveer Singh and Vaani Kapoor starrer Befikre, was one of the most popular dance track of the year 2016. And now the song has shattered one more record online.
The song from Aditya Chopra directed film has become the most viewed Hindi song of all time on You Tube. 
Thrilled with the audience love for his song, Ranveer took no time to share the news with the world through his Twitter handle and wrote, '' The most viewed Hindi song of all time on Youtube! Amazing !''   
The most viewed Hindi song of all time on Youtube! Amazing ! #NasheSiMostViewedHindiSong pic.twitter.com/CPr4Vs1dI2

— Ranveer Singh (@RanveerOfficial) May 5, 2017
Nashe si chadh gayi song has been sung in the melodious voice of Arijit Singh and its music is composed by Vishal & Shekhar.
However, a report also surfaced earlier that the song is a copy of 'Junjuo Romantica' song from an animated Japanese series.
But Vishal rubbished the report and called it just an uncanny coincidence. 
In his facebook blog Vishal even wrote, "Haven't copied a tune in 17 years. Not about to start now. Bizarre and uncanny coincidence, but anything I say will sound defensive, so I'm not even going to try. There is no doubt, the melodies of both first lines are exactly the same."
The music director further said, ''The first time we ever heart this 'Junjuo' track was time when someone pointed out the similarity, maybe a couple of weeks ago. If we'd heard it before, we'd have modified our tune to sound different. But, our consciences are clear. It's weird as hell, but there it is."
Meanwhile, actress Vaani also called this achievement as astounding one and said she is proud to part of this milestone moment. 
This is astounding. Proud to be part of this milestone moment 💃@yrf #NasheSiMostViewedHindiSong pic.twitter.com/lXmbZ3iCkS

— vaani kapoor (@Vaaniofficial) May 5, 2017