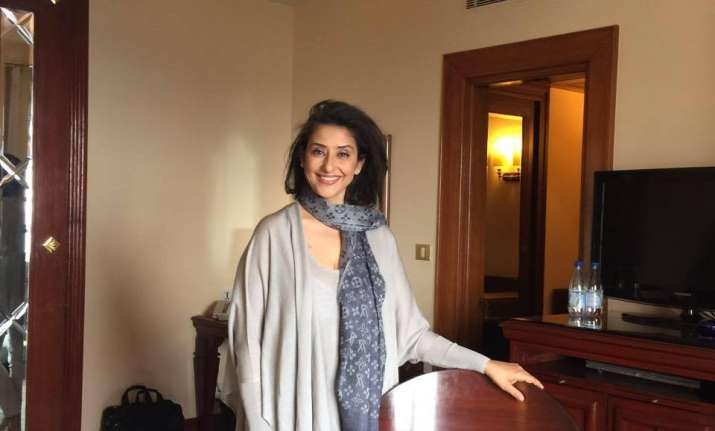 The charming Manisha Koirala is all set to make her big Bollywood comeback with Dear Maya. The actress, who fought cancer, recently said that as an artist she is always open to experimenting with roles.
During the launch of the film's trailer on Thursday , she said: "An artiste is always up for an experiment and looks forward to do new things. I really liked the script of the film and once the opportunity came my way, I grabbed it with both hands." 
Also Read: Here's what Manisha Koirala has to say on playing Ranbir's mother in Dutt biopic
The actress is playing a spinster with a wrinkled face in the film. 
"To get the correct look of the character, we had to work hard and it used to take long hours. But once we got the look, it became easier to follow the character as well," said Manisha. 
Talking about her comeback, she said: "It felt great. I loved being in front of the camera. As an artiste there is always hunger in me to deliver better performance or at least match up to my previous work."
Pakistani VJ Madiha Imam is also making her Bollywood debut with this film. She is playing a 16-year-old school girl. 
Sharing her experience of working with younger actors, Manisha said: "It was a nice experience working with younger artiste because actors of today's generation are very hardworking, focused, disciplined and talented. In fact, I learnt a few lessons from them. When I see them doing good work then I also feel motivated to do better work."
Dear Maya, written and directed by Sunaina Bhatnagar, is scheduled to release on June 2.
(With IANS Inputs)