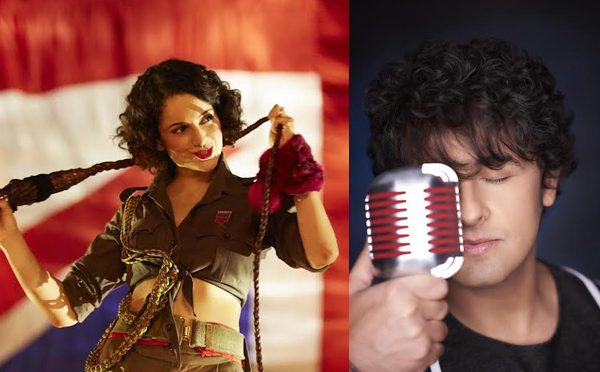 The feisty and outspoken Kanagana Ranuat has never shied away from voicing her opinion on heated matters. And, when she was asked to speak on the ongoing Sonu Nigam azaan controversy, the curly-haired beauty replied in a delightful manner.
Speaking her mind, the Rangoon actress expressed her love for azaan and said that she likes all religions. 
Interacting with the media at Aditya Birla Group's LIVA Creme launch, Kangana said, "See I can't speak for anyone, but I personally love aazan!".
She then went on to narrate an incident.
"When we were shooting for Tanu Weds Manu in Lucknow, I loved the sound of it (aazan), I can only speak for myself! Whatever religious activity, may it be at the gurdwara, or Bhagavad Gita, or aazan, I personally like it a lot!"
"And, I personally like going to places of worship like masjid, temple or church! We go for a Christmas Mass too! Again, as I said, I can only speak for myself, but that's not to say that what he's (Sonu Nigam) saying should not be considered, whatever he said is his opinion and he should be respected for that; I think that's the idea of bringing it to social media, isn't it, so it should be discussed! Does that answer your question?", the Queen actress said.
Well, the 30-year-old actress gave the most epic reply and we just love her for her unbiased and undiplomatic statements. Do you feel the same?
More power to you Kangana Ranaut!