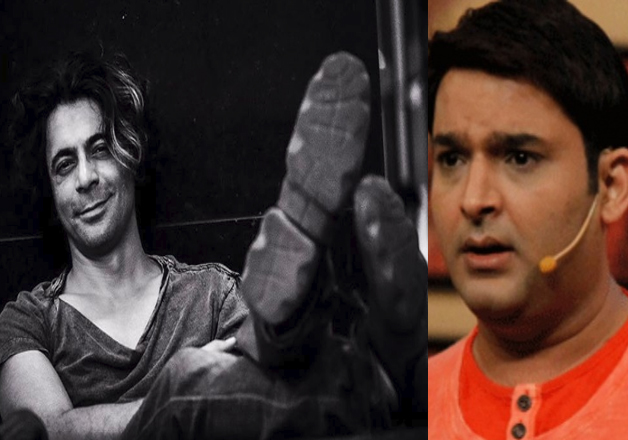 Sunil Grover, who reportedly parted ways with his co-star Kapil Sharma after their alleged mid-air squabble, has stunned everyone with his latest Instagram post. And his post looks more like a tit for tat to The Kapil Sharma Show host Kapil.
Not only the Instagram picture, but the deadly caption below Sunil's post will bring more shock to you.
Reports were making rounds that drunk Kapil not only abused his co-star Sunil but even hurled shoes at him during their celebrity tour to Australia.
 
The incident took place during the festival of Holi, when both the stand-up comedian Sunil and Kapil were travelling in a same flight along with other comedians including Chandan Prabhakar of The Kapil Sharma Show for a stage performance in Australia. 
Later, Kapil posted series of apology letter on his social networking site admitting his mistake. But seems Sunil was deeply hurt by the incident and never accepted Kapil's apology.
Paji @WhoSunilGrover sry if I hurt u unintentionally.u knw vry well how much I luv u. M also upset .love n regards always:)

— KAPIL (@KapilSharmaK9) March 20, 2017
My intentions are to act and to entertain with dignity. For me, money can't be the only reason to do something, or not to do something. 🙏

— Sunil Grover (@WhoSunilGrover) April 5, 2017
And now playing a tit for tat to the alleged shoe-hurling incident Sunil posted a picture on his Instagram in which his shoes are facing towards camera and he even declared the size of his shoes in the pic.
He captioned the picture as ''Shoe Size US 10,'' which is hilarious yet shocking one.
Meanwhile, Sunil was heavily criticized for his this move. Sunil fans even wrote on his Instagram pic that this is something called over attitude of Sunil.
Fans further wrote that Sunil you are nothing without Kapil and you will regret one day.