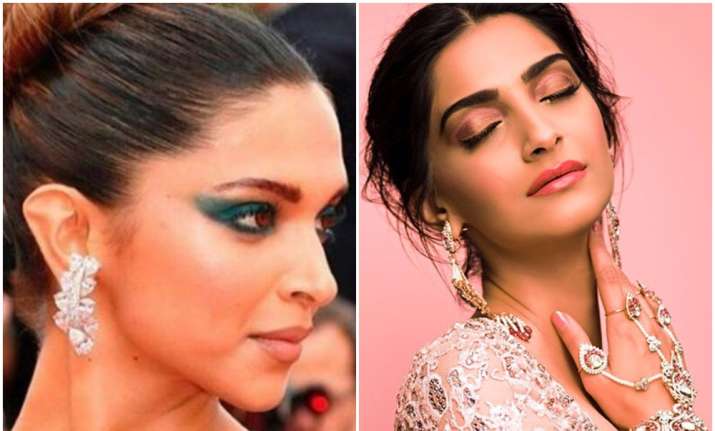 Deepika Padukone has been repeatedly mistaken as Priyanka Chopra on international soil. Now, in another identity crisis scenario, Sonam Kapoor was recently addressed as Deepika Padukone at Cannes 2017 by the foreign media. 
An American photo news agency wrote Deepika's name while captioning Sonam's image, fresh reports suggest. Both Sonam and Deepika attended the 70th edition of the Cannes film festival and, stunned everyone with their gorgeous attires and breath-taking looks.
Also Read: Also Read: Cannes 2017: Not only Aishwarya, Deepika and Sonam, these actresses were also present at the event
While posting a picture of Sonam ,the photo agency wrote, "Indian actress Deepika Padukone arrives for the film The Meyerowitz Stories in competition at the 70th Annual International Film Festival in Cannes, France on May 21, 2017".
Speaking on the mistaken identity, Deepika Padukone recently said that it is not only ignorance but racist when the foreign media mistakes her for Priyanka Chopra. 
International mediapersons often confuse Deepika for the Quantico star and have even addressed her as Priyanka. 
"It's not just about me being offended. It's you all in this room who should be offended. It's not just ignorance, it's also racist. Two people of similar colour are not the same people. So, you as fellow Indians should actually be calling them out and educating them instead of encouraging it," Deepika said.