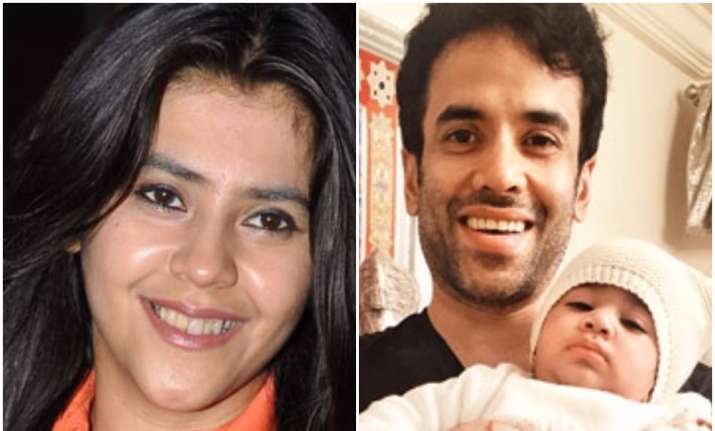 The soap queen Ekta Kapoor who always bags the limelight mostly for the wrong reasons, recently spoke on motherhood. She poured her heart out and we can't respect her more.
In 2016, Ekta's brother Tusshar Kapoor welcomed his baby boy Laksshya through surrogacy. Since then the Yeh Hai Mohabbatein producer is in complete awe of the little bundle of joy.
Ekta Kapoor revealed that she doesn't know about marriage but she definitely wants a baby.
Also Read: Ishima ain't dying: Ekta Kapoor has good news for Divyanka Tripathi fans, see pic
Speaking to SpotboyE.com, Ekta said, All my friends, who were married are now unmarried. With the amount of divorces I have seen recently, I think I am the more patient one. Atleast, I waited for it. I definitely know one thing, that I want a child but marriage, I don't know".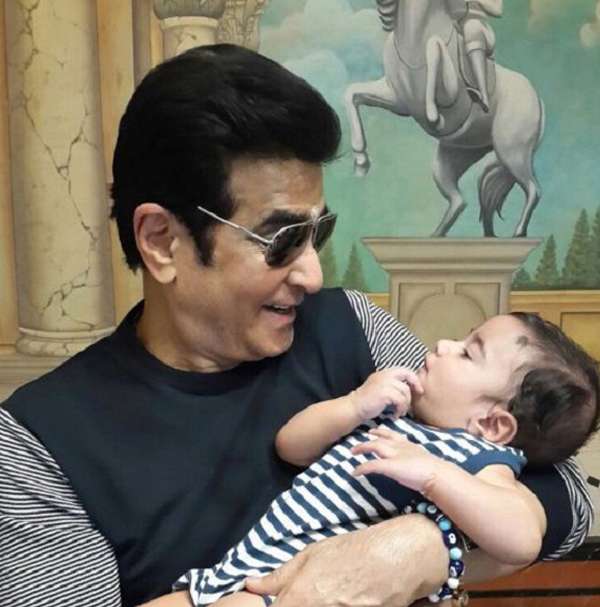 Jeetendra with his grandson
"I don't have time for myself, if I get a couple of hours, I would like to go to a spa. I look forward to a one-day vacation with friends. I love my work, so I don't crib. People tell me give it up if you have such a problem with it. I won't, I would get so bored. I'd rather be busy than bored", she added.
Talking about her darling nephew Laksshya Ekta said that she recovered from a lot of pain last year because of him. 
"I had many professional ups and downs last year. Television did very well but films did not and that is very in your face because everyone knows it did not do well. So, it just hits you more. But my nephew would just suck out every bit of tension from me", Ekta said.