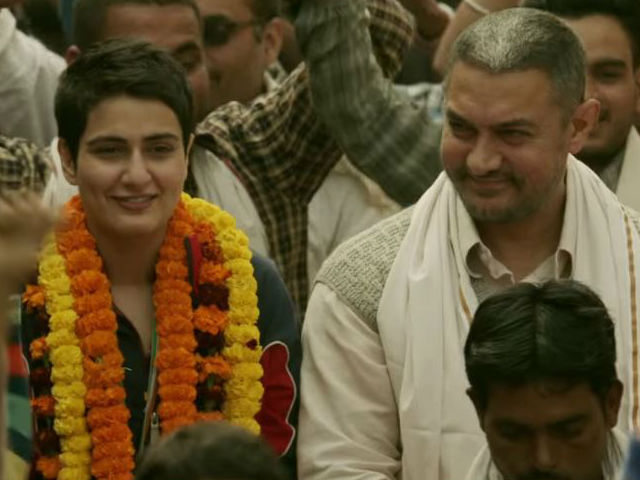 Dangal in China is creating waves, breaking records and making India proud. However, a section of the Chinese society has bashed Aamir Khan's film for its "patriarchal values".
The sports drama has reached the top spot in China with a box-office collection of USD 72 million in two weeks. This means that Dangal has become the first Indian film to win the top slot in the country against Hollywood movies. 
Read Also: Aamir Khan's Dangal creates history in China, beats Hollywood films at box-office
While good news are doing the rounds, Chinese feminists are not at all impressed with the film. 
According to the nationalistic Global Times tabloid, some people in the packed theatres screening Dangal criticised the film right and left.
"The movie reeks of patriarchy and male chauvinism. The daughters didn't have any freedom to choose and were raised ferociously by their father to be world champions. The 'correct result' in the championship justifies the father's education", the tabloid quoted a viewer as saying.
"The father's values make me vomit; he forces his daughters to live a certain type of life with his dream, with money and becoming a champion. You think the movie is about breaking gender stereotypes, but actually it's knee-deep in prejudice," another viewer said.
On the other hand, other people applauded the film for breaking gender stereotypes. They said that Aamir Khan's character taught his daughters to have an independent spirit.
A film reviewer for Dushe Dianying, a popular movie criticism app, said: "I'm not saying that women should not fight for their rights, I'm saying feminist slogans that overlook cultural and social contexts and reality can be a type of hijacking. When words are tied to 'isms' their meanings change. When social phenomena are tied to 'isms' they get out of control."
Well, Aamir Khan and his team is surely a 'Dangal' in China. While, the Chinese people stand divided on the ongoing debate, whom do you support?