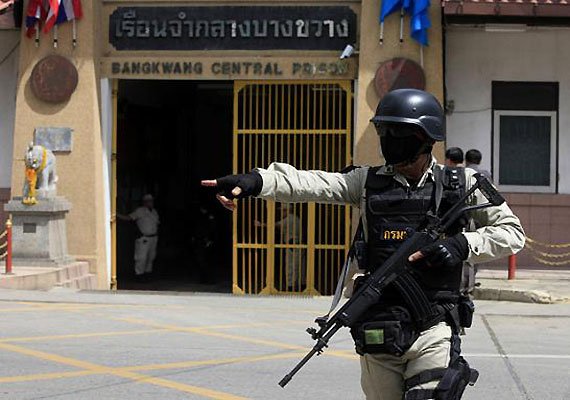 New Delhi: Nobody likes to go to a prison, but there are some prisons in the world, where even the hardened inmates shudder to enter.

Of course, Guantanamo prison takes the cake, but we are not including that in this list of prisons.

Being in jail is only part of the problem, staying alive is the bigger issue.

Here are the top 10 most deadliest prisons in the world.
 

10. San Quentin Prison, California

In the 1930′s, San Quentin was rife with corruption by management, until a new director, Clinton Truman Duffy, appalled at the inhumane conditions at the prison, decided to implement reforms in the 1940′s. 

Prior to his appointment, prisoners made counterfeit currency in the prison shops, had their heads shaved and were forced to wear numbered uniforms, while eating out of pails and enduring solitary confinement in poured-concrete cells that had little air and no light.  

Even a petty offense to prison regulations would land an inmate in solitary, and race riots would put inmate lives at risk on a regular basis.  

San Quentin is still a harsh environment, filled with California's most violent offenders, and the high ratio of guards to general population, just barely keeps the prison system from spiraling out of control.