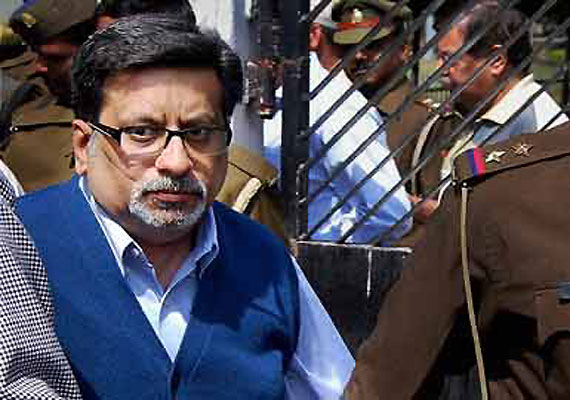 New Delhi, Nov 2:
CBI prosecutor on Thursday examined an expert from Central Forensic Science Laboratory's chemistry division, VB Ramteke, in the Special court regarding the contents of four bottles bearing labels of Ballantine Scotch, Sprite, Sula wine and beer seized from the residence of Dr Rajesh Talwar after the murders on May 15/16,2008.


 
Ramteke told the court that there was whisky in the Ballantine bottle.
 
The testimony regarding the Ballantine Scotch bottle having whisky inside it is crucial because the blood found on it had DNA of both the victims, CBI prosecutor RK Saini told Times of India.
 
CBI claims Dr Rajesh Talwar had whisky after killing his daughter Aarushi and domestic help Hemraj,and blood on his hands got transferred to the bottle.
 
Meanwhile, Tanveer Ahmed Mir, the Talwars' counsel, continued the cross-examination of Vodafones nodal officer Deepak Tomar.
 
Mir said,Tomar admitted he did not personally receive the email from CBI regarding CDRs (call details records) of the three phone numbers.
 
He also admitted that he did not know the content of conversation between the three persons using those numbers.
 
CBI had produced Tomar to prove the chain of calls between Dr Sushil Chaudhary, ex-Noida cop K K Gautam and Dr Dinesh Talwar.
 
Meanwhile, the hearings in the Aarushi-Hemraj murder trial will now take place only twice a week on Tuesdays and Wednesdays.
 
The court accepted an appeal by the accused, Aarushi's parents, to dispense with the daily hearings as attending court every day was proving a tremendous financial burden on them.

"My clients  are getting economically strangulated because of coming to court every day for hearings", the Talwars counsel Tanveer Ahmed Mir told the court.
 
The court verbally accepted the request.
 
CBI did not oppose the request. The case will now be heard on November 6.