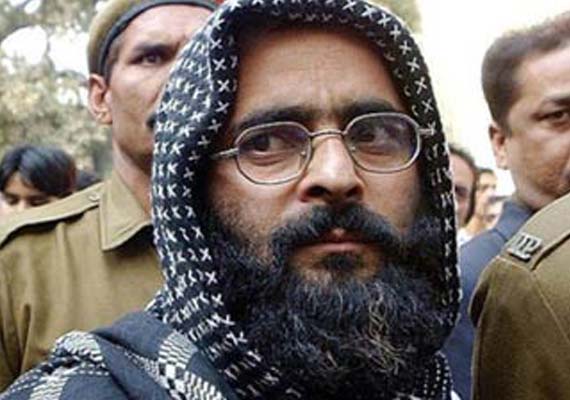 New Delhi, Nov 26:
Mohammed Afzal Guru, the main convict in the Parliament atttack case, is counting his last days, with his mercy petition returned by the President Pranab  Mukherjee to the Home Ministry for its opinion.
 


Afzal Guru, lodged in Tihar Jail No.3  is hardly 20 metres away from the hanging scaffold inside the high-security death row campus.
 
Guarded round-the-clock by nearly 50 armed policemen drawn from Tamil Nadu Special Police (TSP), ITBP (Indo Tibetan Border Police), and CRPF (Central Reserve Police Force) , Afzal Guru is nonchalant about the impending danger.
 
Afzal Guru has been on death row since 2004. For the past 11 years, he has been kept inside the high-security prison, meant for high-risk prisoners.