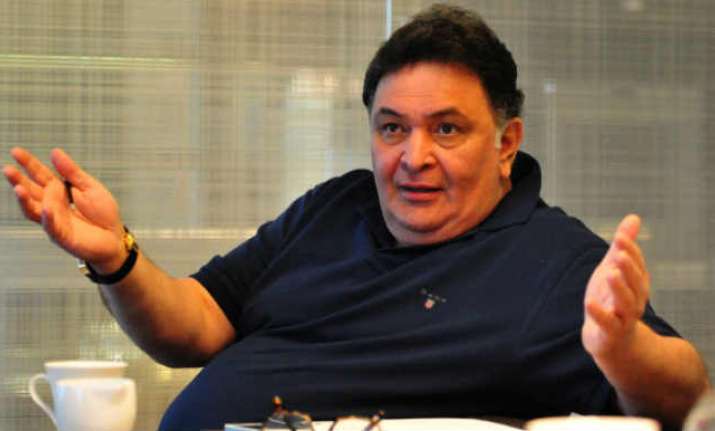 Rishi Kapoor never takes them lightly who send him abusive messages and replies on Twitter, but he looks quite impressed with nonconformists who respond to a different opinion with utter politeness and respect. A couple of months ago, the veteran actor was tweeting about allowing Pakistan to play in the Indian Premier League and yesterday, he again spoke cricket. After yesterday's fiery battle between Pakistan and England for ICC Champions Trophy 2017 and Pakistan's win, he tweeted: 
"Congratulations, Pakistan. You enter finals? Wow! Good to see you wearing our colour blue! Get ready to be blued now! We will blue you away!"
Congratulations Pakistan! You enter finals? Wow! Good to see you wearing our colour BLUE! Get ready to be BLUED now! We will BLUE you away!

— Rishi Kapoor (@chintskap) June 14, 2017
Just like every other Indian cricket fanatic, Mr. Kapoor is so sure that India is going to win today's semi-final against Bangladesh and India would be facing Pakistan in the finals. His tweet mustered too much attention on Twitter, as cricket remains to be one of the hottest topics in our country after politics. In no time, comments and likes started pouring in like a hailstorm. 
It was obvious that many cricket fans from across the boundary didn't take the humour as it should've been taken. Instead, they got offended and started bashing the actor for his tweet. Some even went down on commenting on topics like sanitation problem in India and GDP of Pakistan. If we analyse the comments, the number of negative and reckless remarks were more in number than the sensible ones. 
Chalo tm ny ya tou mana k IPL k har match fix hta hai,hamary gdp k chouro or apny toilets pr dyhaan dou😂 zaida behtr hoga tmhary leay.

— پارس دی شیخ (@pghafeer3141) June 14, 2017
So, Mr. Kapoor singled out 2 out of some 1500 replies on his tweets. And surprisingly, the comments were posted by none other than Pakistani citizens itself. The reason? You check it out yourself. 
Correct. This should be the spirit. Not abusive like others. All is fair in love and Cricket. You love yours,I will love mine. Let best win! https://t.co/IFzv5sXP20

— Rishi Kapoor (@chintskap) June 15, 2017
Yessssss that's the Spirit👍 https://t.co/la1s7x26l7

— Rishi Kapoor (@chintskap) June 15, 2017
These two random Pakistani fans are describing the spirit of sports in the best way possible and so RIshi Kapoor lauded the Twitter users by highlighting these two comments on his Twitter account. 
True, who so ever plays well, is going to win!