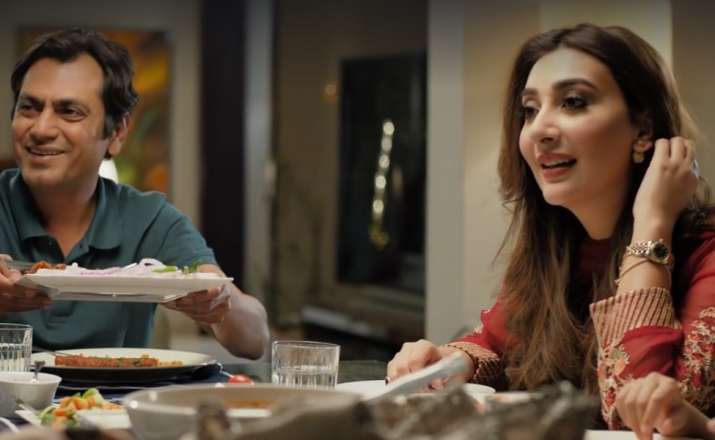 Bollywood actor Nawazuddin Siddiqui and Pakistani actress Ayesha Khan have featured in an ad series by Kenwood Pakistan. The advertisements are humorous and show Bollywood actor Nawazuddin Siddiqui caught in awkward situations owing to his comments at inappropriate times.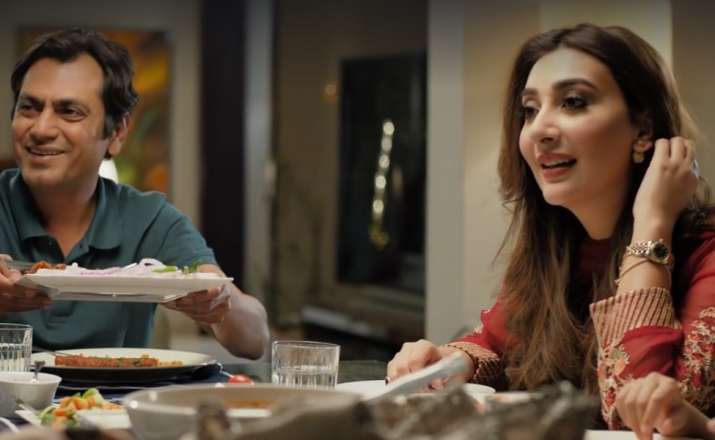 Nawazuddin Siddiqui, Ayesha Khan in Kenwood TVC
Pakistani media is coming down heavily on the casual joke on domestic violence and perpetuating "cultural stereotypes".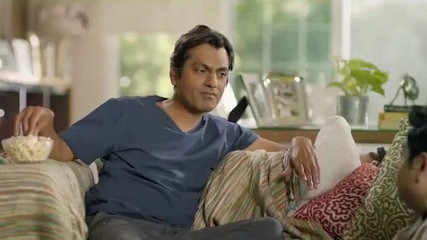 Nawazuddin Siddiqui in Kenwood Pakistan ad
In Kenwood's advertisement for washing machines, Siddiqui, who is chatting with three friends, mentions how he did his wife's "dhulayi" because she "misbehaved". The ad that intended to be funny with Nawazuddin playing a scared and clumsy husband, ended up rubbing the awaam the wrong way. His casual remark of beating his wife was heavily criticised as domestic violence is something that every society is battling against. They are calling it "insensitive" and are enraged.
A reader, Ahsan R Shami on social media, pointed out: "Sarcasm doesn't negate or excuse the misogyny. It just serves as a crappy veil."
Another one said: After he said 'mera haath uth gaya dhulai kardi' they should have cut to the guy actually washing clothes in Kenwood washing machine.
Instead, they are normalising domestic violence. Even if its supposed to be a joke. Awful. More here: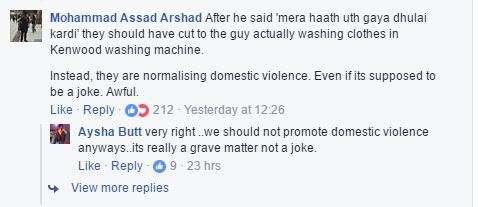 Facebook grab
Zaeema Kirmani said: "Absolutely disgusting storyline! You cannot normalise domestic abuse and make a joke out of it! A man trying to seek respect amongst his friends by appearing "masculine" and "aggressive"! You owe an apology to the public by filming such an ad- extremely irresponsible at your end!"
What do you think about the ad? Tell us in the comment section below.