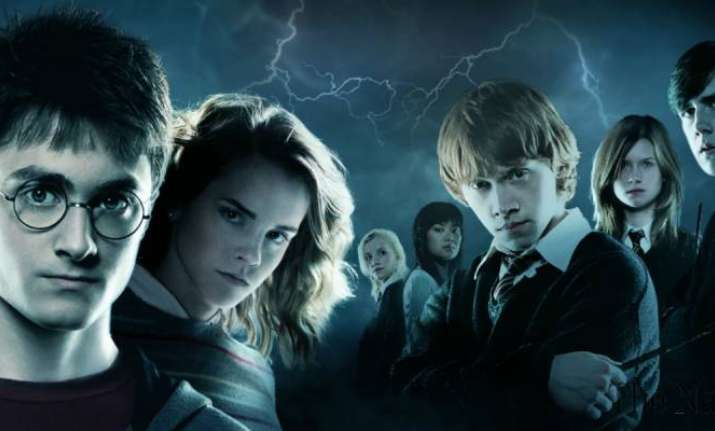 It's 20 years of Harry Potter. The wizarding world was introduced by J K Rowling on June 26, 1997 when Harry Potter and the Philosopher's Stone hit bookshelves across the globe. This started the magical journey that spanned into seven books and eight blockbuster films. On the special occasion, social media giant Facebook has released a new interactive feature that allows status updates to cast spells.
If you post or comment the name of any of the houses in Harry Potter on Facebook — that's Slytherin, Hufflepuff, Gryffindor, or Ravenclaw — the name will be displayed in the color of the house, and out pops some magic. You can also click on the word to make the wand appear again. The easter egg also works when you post or comment the name Harry Potter, too.
The feature will be available globally on iOS, Android and desktop from Jun. 26 through to Jul. 3, a Facebook spokesperson confirmed in a statement via email. "Great books help connect people with one another, which is why Facebook is excited to partner with Bloomsbury, Pottermore and The Blair Partnership to give people a surprising and fun special feature when posting or commenting about Harry Potter," according to the spokesperson.
Other social platforms are joining in the Harry Potter fun, too. Twitter is showing their Harry Potter appreciation by launching a special emoji that shows up with the hashtag #HarryPotter20. The hashtag brings up Harry's iconic spectacles with his infamous lightning bolt scar on top.
20 years ago a little boy has changed everything. He taught us how to love, to be a loyal friend and more. Thank you, J.K! #HarryPotter20 pic.twitter.com/SjS4uoRTic

— Thiego Novais (@ThiegoNovais) June 26, 2017