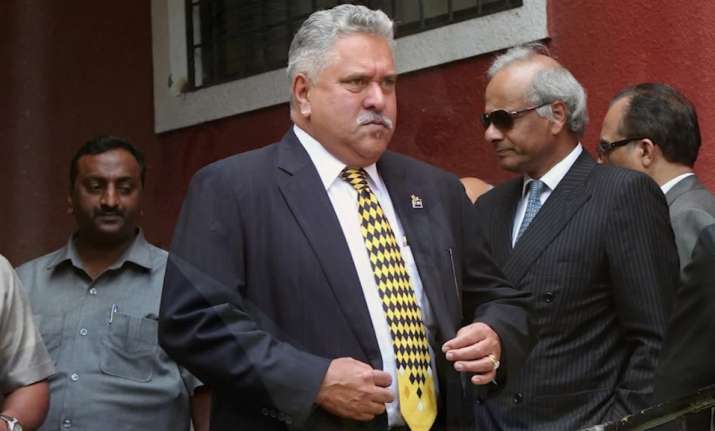 The government's efforts to bring beleaguered businessman Vijay Mallya back to India got a major boost on Tuesday when the UK accepted its request to help extradite the absconding liquor baron. 
Mallya's arrest by Scotland Yard on Tuesday marks the first step in the process of extradition. The development was an outcome of the extradition request by India pursuant to orders from a Mumbai court in two different cases against the liquor baron and founder of the now-defunct Kingfisher Airlines.
Holding that Mallya's arrest in London by Scotland Yard on Tuesday was in connection with the request by the government to the UK authorities for his extradition, External Affairs Ministry spokesperson Gopal Baglay said that 'legal process in this regard is underway in Britain'.
The extradition process in the UK requires its law enforcement authorities to effect an arrest to set the procedure in motion. Bail is then granted, as was done in Mallya's case on Tuesday, the same day. 
Acting on an extradition request sent by the CBI in connection with the IDBI Bank case and a service tax case, UK's Scotland Yard arrested Mallya and produced him in a court which, as is the routine in financial crimes, released him on conditional bail on stiff conditions until May 17 when a senior district judge will start the extradition hearing.
 

"Mallya will be served with the extradition papers and given a chance to rebut. The proceedings will take place before a magistrate who will now fix a schedule for hearing. The proceedings may last six months to a year before a decision is passed," Mallya's counsel Amit Desai was quoted by Times of India as saying. 

 
The UK Crown office, acting on the Indian request, will argue Indian authorities' case for Mallya's extradition and he will have a chance to oppose it. His Indian advocates B Munim and Desai are expected to assist in the proceedings, says a Times of India report. 
If needed, evidence from Indian agencies including CBI, Enforcement Directorate (ED) and service tax authorities will be presented.