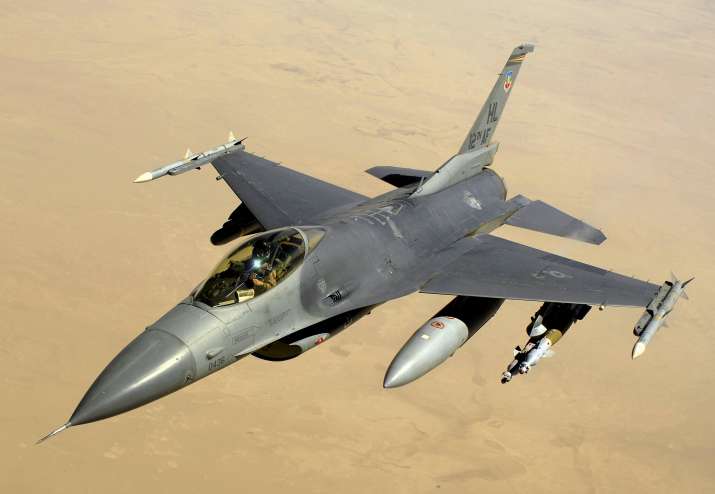 US-based defence major Lockheed Martin, which was mulling to set up a production unit in India for its F-16 combat jets, has said that President Donald Trump's administration may want to take a "fresh look" at the proposal, a report has said. 
According to a report by the Reuters, Lockheed has been talking to Trump team as well as the US Congress for several months on its plans, including the proposed sale of F-16 planes to India. 
"We've briefed the Administration on the current proposal, which was supported by the Obama Administration as part of a broader cooperative dialogue with the Government of India," the news agency quoted a Lockheed spokesman as saying.
According to earlier reports, the aircraft producer was in talks with shifting its F-16 fighter aircraft production line from the US to India where it would assemble its aircrafts for Indian Air Force. 
Lockheed was at the receiving end of Trump's wrath when the then US President-elect had slammed the company for "out of control" costs of "F-35 program."
Soon after Trump's tweet, Lockheed Martin's shares plummeted 4 per cent.
The company is not getting any more orders for the F-16 from the Pentagon and plans to use its Fort Worth, Texas plant instead to produce the fifth generation F-35 Joint Strike Fighter that the United States Air Force is transitioning to, the report said. 
Its F-16 production would then be moved to India if the the Indian government consents to request hundreds of the planes that its air force desperately needs.
Indian Air Force alone needs 200-250 fighters over the next 10 years, the then Air chief Arup Raha had in December.
Trump has criticized US firms, including defence companies that have moved manufacturing overseas and which then sell their products back to the U.S. 
However, Lockheed would not import the fighters it would manufacture in India to the US. 
According to the report, the company officials did not recognize what the Trump administration planned to do about the proposal to shift F-16 production to India.
"They're following it closely and talking with the White House. But if they don't move production to India, there's no way they'll get the India contract," the report said, quoting a person close to the company. 
The company has argued that moving the F-16 production to India would create 200 engineering jobs in the United States and 800 workers who work in making the non-Lockheed parts for the F-16 would keep their jobs if construction shifts to India.