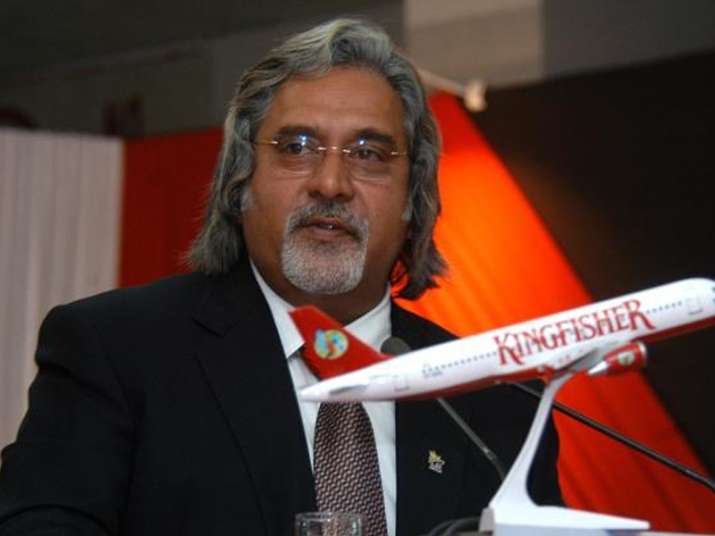 Liquor baron Vijay Mallya, wanted in India for defaulting on bank loans, was arrested today by the Scotland Yard. He was, however, granted conditional bail within hours.
According to the CBI, Mallya was arrested on the basis of the probe agency's formal extradition request which it had sent to the Britain in February this year. 
Besides, the agency had in January filed a chargesheet against Mallya and 9 others in IDBI money laundering Rs 900 crore loan case.
The CBI had filed two cases against Mallya -- one was IDBI and the second was consortium of 17 banks led by the State Bank of India. The CBi said that Mallya was arrested in the IDBI case.
The third case was filed by the ED under the Prevention of Money Laundering Act.
The special Judge granted him bail in all three cases while asking him to furnish Rs 1-lakh cash and solvent surety each in all cases. The court also asked him to co-operate in the cases.
Given below is the timeline of Mallya's run with the law: 
May 2005: Kingfisher Airlines started commercial operations
June 2007: Kingfisher Airlines decides to acquire Deccan Airlines
2008: The deal was finalised. United Breweries, the parent company of Kingfisher Airlines, paid Rs 550 crore for 26 per cent stake in the company.
March 2008: Kingfisher accrues a debt of Rs 934 crores
2009: The airlines now owes a debt of Rs 5,665 crores, which grows into Rs 7,000 crores. The IDBI Bank decides to provide a loan of Rs 900 crore to the airlines
November 2009: For the first time, the company reported a second quarter net loss of Rs 418.77 crore
November 2010: Banks recast Kingfisher Airlines debt and inform the airlines that it would give nine months to pay back the loan. 
Dec 2011: Mumbai international airport seeks payments of Rs 90 crore dues
Dec 2011: Kingfisher Airlines accounts frozen for non-payment of Rs 70 crore 
Oct 2012: Kingfisher Airlines staff go on strike over non-payment of salary. The airlines suffered partial lockdown
October 2012: The DGCA suspended Kingfisher Airlines flying licence
February 2013: Government announced the withdrawal of both domestic and international flight entitlements allocated to Kingfisher Airlines
2014: United Bank of India declares Mallya a 'wilful defaulter'. Other banks like SBI and PNB follow suit.
Aug 2014: The CBI launches preliminary inquiry against IDBI bank and Kingfisher Airlines
July 2015: The CBI registers case against Vijay Mallya and Kingfisher Airlines
2015: Finance Minister Arun Jaitley declares that Kingfisher Airlines has a debt of Rs 9,091.40 crore
April 2015: Vijay Mallya's personal aircraft sold at Rs 22 lakhs by Mumbai International Airport Private Limited
April 2014: The Service Tax Department approached Bombay High Court to seize Mallya's passport for a non-payment of Rs 115 crore
Oct 2015: The CBI conducted raids at Mallya's office
Dec 2015: CBI interrogates Mallya 
March 16: Mallya flees to London 
Jan 2017: IDBI chairman Yogesh Aggarwal and 8 others arrested 
Jan 2017: CBI files chargesheet against 10 people inclding Mallya 
Feb 2017: India handed over a formal extradition request to British government to bring back Mallya under the India-UK extradition treaty 
March 2017: UK starts legal process to extradite Mallya . The extradition request was sent judge
March 2018: Vijay Mallya arrested by Scotland yard police, later granted conditional bail