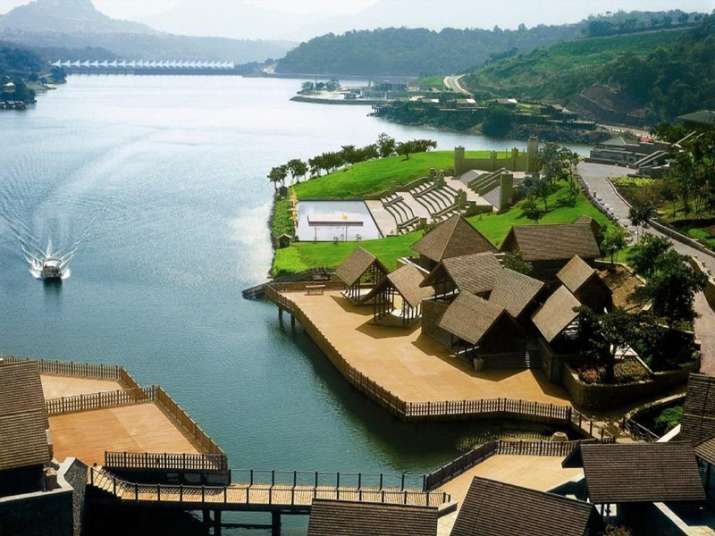 In a huge setback for embattled Sahara Group chief Subrata Roy, the Supreme Court today ordered the auction of its star project the Aamby Valley near Lonavala in Maharashtra to recover the company's debt.
The apex court passed this order after Sahara Group failed to deposit the amount stipulated by the top court to be deposited with the SEBI for refunding its investors by April 17. 
"Enough is enough. You cannot say something today and resile tomorrow," a bench, comprising Justices Dipak Misra, Ranjan Gogoi and A K Sikri, said, taking strong note of non- submission of over Rs 5,000 crore by the Sahara group. 
The bench also cautioned Roy from playing with the court's order and said non-compliance of its order would invite the wrath of the law and ultimately he will be at his own peril. 
The bench asked the official liquidator, attached with the Bombay High Court, to auction the Aamby Valley properties, estimated to be worth Rs 34,000 crore, and directly report to it. 
The bench also directed Roy and his group as well as SEBI to provide all necessary details relating to the properties to the official liquidator within 48 hours. 
The court also directed Roy to be personally present on April 28 when it will take up the matter for further hearing.
Earlier this month, the court had refused to grant any extra time to Roy to deposit funds to stop it from auctioning the property valued at Rs 39,000 crore.
The court had observed that it will order auctioning of the Lucknow-based conglomerate's star project if it fails to deposit Rs 5092.6 crore in SEBI-Sahara refund account by April 17.
The apex court had also observed that it had clearly told the group that a 'substantial amount' must come in the refund account, otherwise 'it will be compelled to put up Aamby Valley for auction'.
In February, the court had said that 'in case, the substantial amount is deposited this court may think of extending the time, otherwise appropriate direction shall be issued'. 
The top court, by its August 31, 2012, order had asked Sahara India Real Estate Corporation Ltd. (SIRECL) and the Sahara Housing Investment Corporation Ltd. (SHICL) to return to the investors Rs 17,600 crore with 15 per cent interest that the two companies raised through Optionally Fully Convertible Debentures in 2008 and 2009.
Subrata Roy, his son-in-law Ashok Roy Choudhary and group Director Ravi Shankar Dubey, who are now out on parole, were sent to Tihar Jail on March 4, 2014, for failure of the two companies to comply with the court's order.
Roy was granted parole on May 6, 2016, to perform the last rites of his mother who passed away on May 5. Besides Roy, Choudhary, too, was released on parole. Dubey was released on parole later.