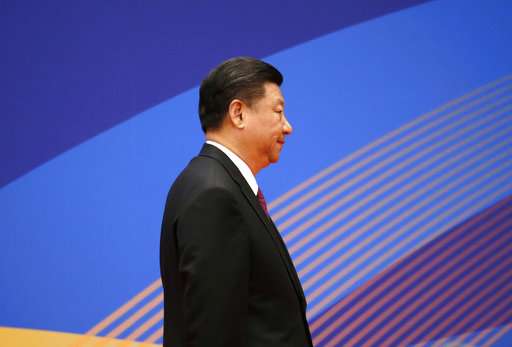 Gloating over India's economic slowdown in the fourth quarter ending March this year, the state-run Chinese media today said that New Delhi has suffered a setback in in the 'elephant versus dragon' race as Beijing regained the title of the fastest-growing major economy. 
An article in Global Times pointed out that Prime Minister Narendra Modi's drastic reformist drives like demonetisation led to the dip in India's economy growth. 
India's economy plummeted to a year low of 6.1 per cent in the fourth quarter ending March 2017, which helped China retain the position of the fastest growing economy in the world.
"It seems that India has suffered a setback in the 'elephant versus dragon' race, with an unexpected slowdown in its economy, helping China regain the title of the fastest-growing major economy in the (Chinese) first quarter," the commentary by Xiao Xin said.
"India watchers were caught off-guard," it added.
"The surprising slowdown, it is believed, points to some underlying problems facing the Indian economy, although the data itself has also invited controversy."
China and India are the fastest growing economies of the world.
"The country should be mindful of putting too much strain on its economy and subjecting the economy to a deeper imbalance while pressing ahead with ambitious reforms," according to the commentary.
"The reality also shows how poorly the economy is weathering demonetisation."
"The Indian government should seriously think twice about reformist drives as drastic as the November decision," it said.
"While an 'iron fist' approach to socio-economic reform in India, a federal country with a multi-party system, seems indispensable to steer the country towards prosperity, shock treatment should probably be avoided. After all, cash remains what most Indian people rely on to set everyday life in motion."
The commentary said the Indian government needs to implement more effective policies to spur private investment, an apparently weak link in an economy mostly driven by consumer demand and government spending.
"Hopefully, no own goals will be scored in the future as India continues its reform efforts."
(With IANS inputs)