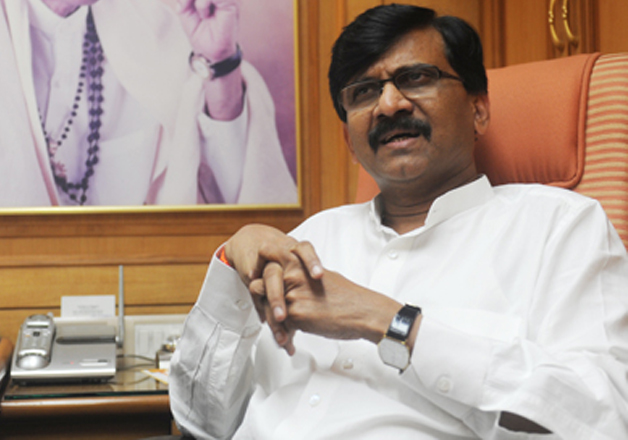 Expressing outrage over the continuous terrorist attacks on Army camps, senior Shiv Sena leader Sanjay Raut on Monday said that it was unfortunate that Defence Minister Manohar Parrikar was 'busy in Goa's politics' instead of doing his job.
Raut said that the Defence Minister's 'job is to monitor the security forces and constantly provide them guidance'.
"Defence Minister Manohar Parrikar is sitting in the Goa (BJP) office distributing (poll) tickets while our army base camps are being attacked by terrorists," he said.
The Sena MP said that Parrikar may have started his political career from Goa but currently, he is the country's Defence Minister.
His attention towards Goa Assembly elections signifies his lack of seriousness towards his responsibilities, Raut said.
Raut's remark came in the wake of killing of three civilians, working as labourers, in a pre-dawn terror attack by militants on a General Engineering Reserve Force camp near the LoC in Akhnoor sector of Jammu and Kashmir on Monday. 
The BJP, on the other hand, said that not much importance should be attached to Raut's remarks.
"Those who should be sitting in Mumbai and responding to corruption charges in connection with the BMC's road repair scam are going to Goa and levelling allegations against the BJP government there," Maharashtra BJP spokesperson Madhav Bhandari said. 
"People do not pay heed to such baseless allegations. This will be proved within the next few days when the people of Goa vote," Bhandari added.
Meanwhile, the Maharashtrawadi Gomantak Party (MGP), Goa Suraksha Manch (GSM) and Shiv Sena have announced the formation of a grand alliance for the upcoming Goa Legislative Assembly elections. 
The alliance, which is contesting in all 35 out of the 40 seats in the Goa Assembly, has announced MGP leader Sudin Dhavalikar as their chief ministerial face. 
Goa will go to polls on February 4. Results will be declared on March 11.