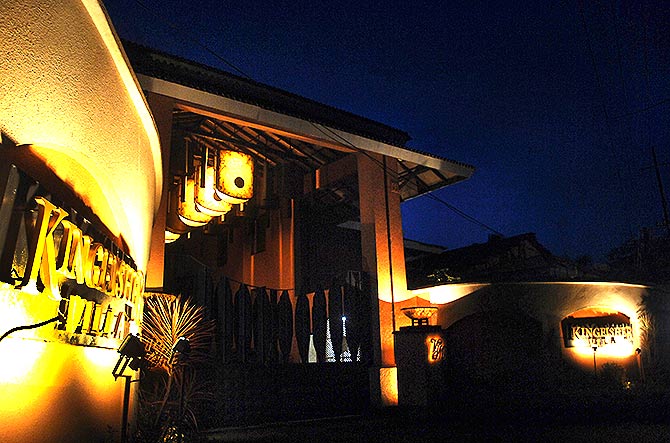 After failing to find bidders for Vijay Mallya's famous Kingfisher Villa during three previous auctions, a State Bank of India-led group of lenders has reportedly succeeded in selling this property to actor-businessman Sachiin Joshi.
According to a report in Times of India, Sachiin Joshi is believed  to have paid marginally higher than the last reserve price of Rs 73 crore for the Kingfisher Villa.
SBI chairman Arundhati Bhattacharya confirmed to Times of India that there was a sale although she refused to disclose the name of the buyer. 
32-year-old Sachiin Joshi is the vice chairman of JMJ group of companies which is the holding company for all his diverse business interests, according to his website.
Sachiin Joshi has also acted  in several movies including Veerappan, Jackpot, Mumbai Mirror and Aazaan.
The SBI-led consortium had taken possession of the property in May 2016.
The Kingfisher Villa is situated in Candolim, Goa and the lenders had initially fixed a reserve price of Rs 85 crore for this property.
However, the high price came in the way of selling this property even though at least half a dozen players from the hospitality industry and a media group expressed interest in this property.
The lenders reduced the fixed price to Rs 81 crore but no buyer came forward to purchase the Kingfisher Villa.
In March 2017, the lenders further reduced the fixed price to Rs 73 crore but failed to get a buyer once again.